Austinburg Volunteer Fire Department Water Battles
This one showing them having fun in 1999
Grease Pole Climb, pictured here in 2001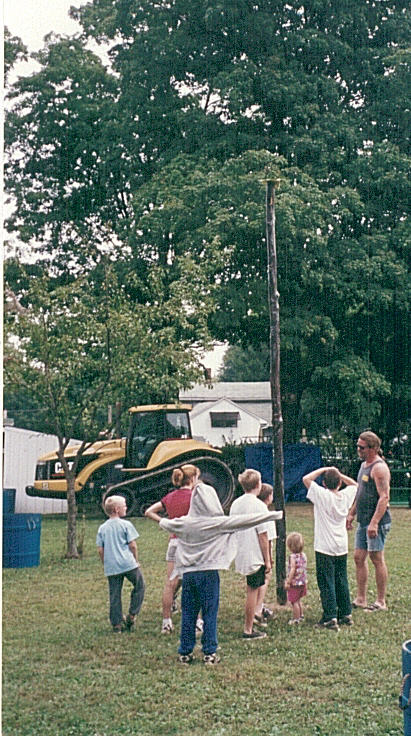 This pole is so slippery, but every year we are able to announce winners of this climb.
Antique Tractor Show pictured here in 1998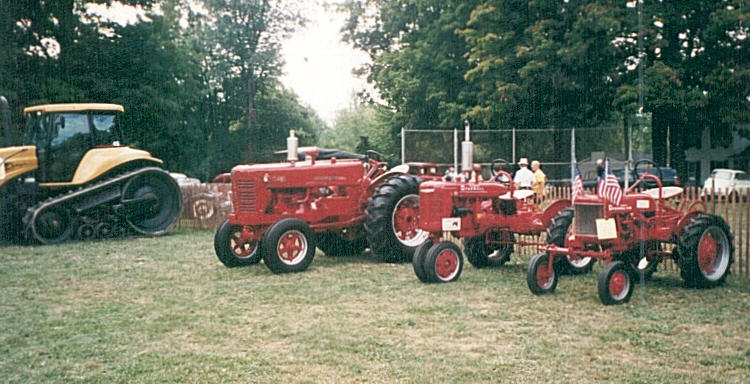 This show is very popular and brings the best of the old
Crafter's craft their many crafts for sell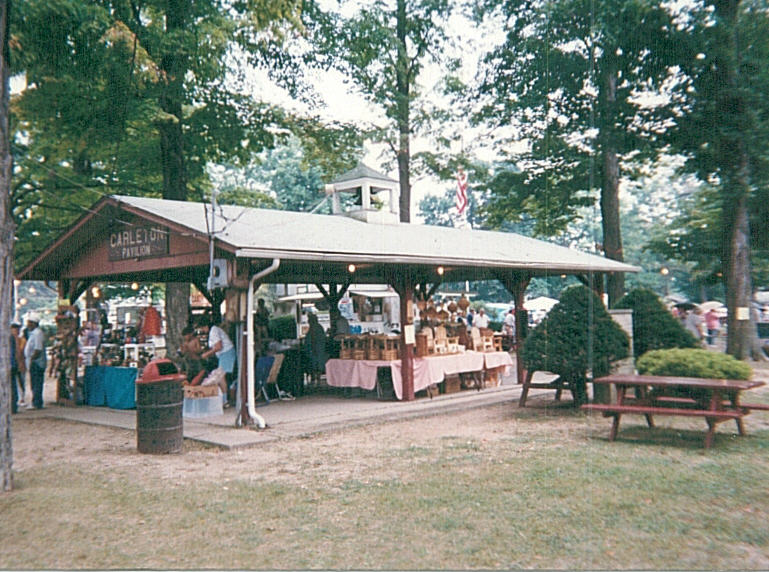 Shop for handmade items and folkart from local craft artists
Enter content here

Annual Frog Jump contest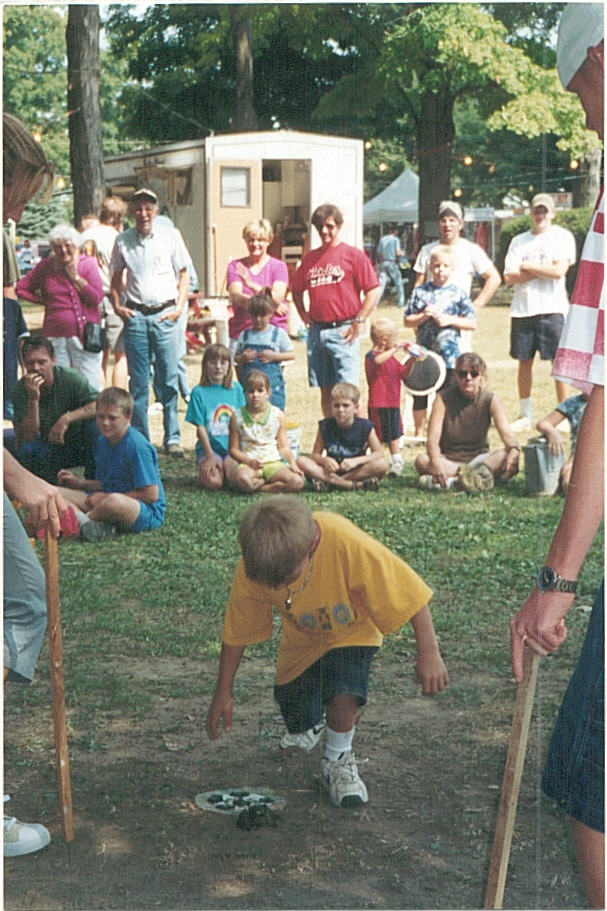 Local Austinburg youth and frog. No frogs where harmed during this contest
Sunflower Growing Contest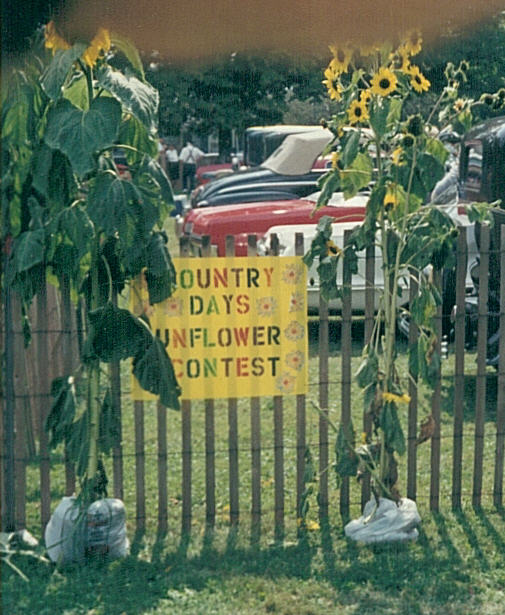 The tallest sunflower wins. Seeds are handed out to elementary students who wish to enter
Clowning around at the festival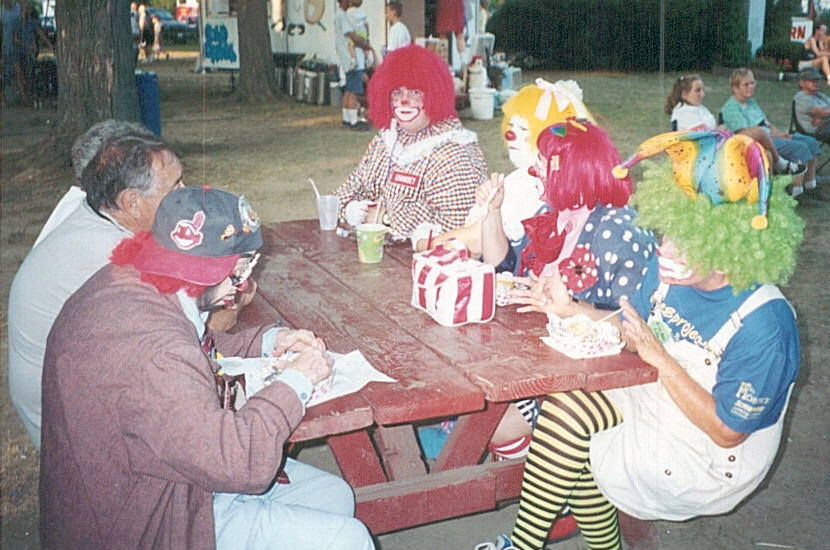 Our park is filled with entertainment, food and excitement.
Enter content here